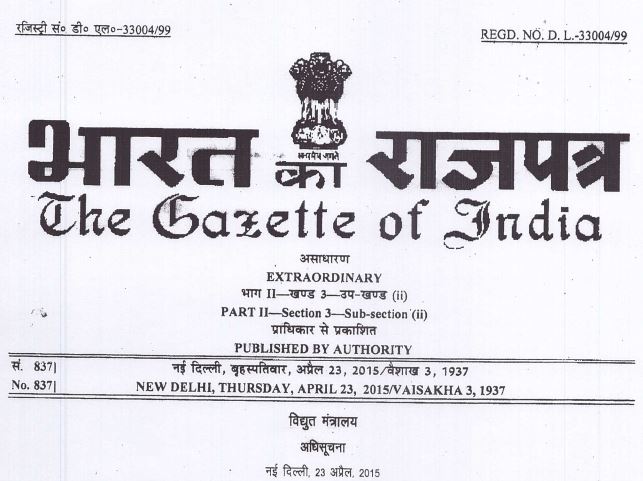 Fuel Economy Norms for Passenger Cars
Notification
Publication Year: 2015
Abstract:
The central government in consultation with the Bureau of Energy Efficiency (BEE), specified the energy consumption standards for motor vehicles which are type approved under the Central Motor Vehicle Rules, 1989, with at least four wheels, other than quadricycles, used for the carriage of passengers and their luggage and comprising not more than 9 seats including the driver's seat.
All manufacturers or importers selling the said motor vehicles in India shall comply with the energy consumption standards specified in this notification.
Standard No.: S.O. 1072(E).
Country: India
Publisher/Organisation: Bureau of Energy Efficiency (BEE), Ministry of Power
Rights: Bureau of Energy Efficiency (BEE), Ministry of Power
URL:
https://beeindia.gov.in/sites/default/files/Fuel%20Efficiency%20Notification%20%2823April2015%29.pdf
Theme: Standards and protocols | Subtheme: Fuel Standards
Related Documents