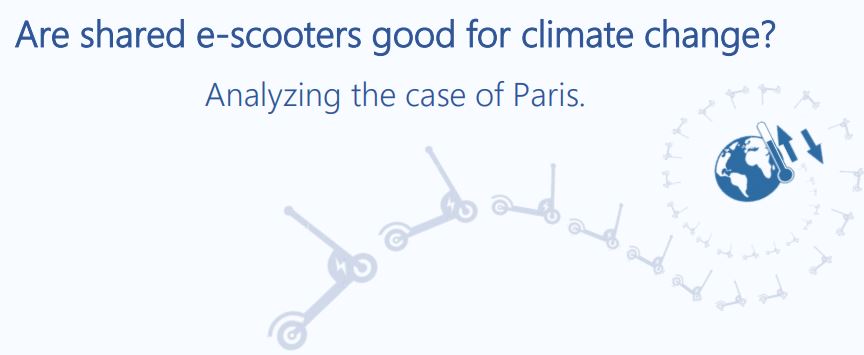 Are Shared E-scooters Good for Climate Change?
Analyzing the case of Paris
Publication Year: 2020
Author(s): Bortoli AD
Abstract:
Lime riders save more than 699,786 gallons of gas equivalent to taking 1,320 passenger vehicles off the road for a year. Really?
This presentation by the International Transport Forum (ITF) is an attempt to check this hypothesis via analysing the case of Paris through surveys in order to estimate their mobility patterns. The study found that In Paris, first-generation shared e-scooters were very likely harmful to climate change and recommended optimization of both e-scooter lifespan and servicing to reverse this trend.
Source of Publication: Anne de Bortoli, PhD University of Patras, Greece (ITF Young Researcher Award Ceremony, 27th May, 2020)
Country: France
Publisher/Organisation: International Transport Forum (ITF)
Rights: International Transport Forum (ITF)
URL:
https://www.itf-oecd.org/sites/default/files/docs/e-scooters-climate-change-young-researcher-award-2020-de-bortoli.pdf
Theme: Vehicle Technology | Subtheme: Electric vehicles
Related Documents