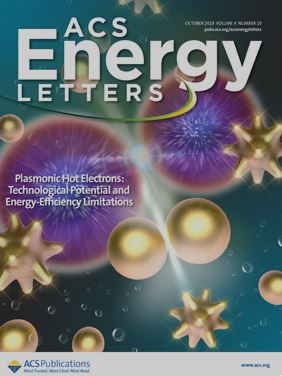 Opportunities and Challenges of Lithium Ion Batteries in Automotive Applications
Publication Year: 2021
Author(s): Masias A, Marcicki J, Paxton WA
Abstract:
Lithium ion batteries (LIBs) have transformed the consumer electronics (CE) sector and are beginning to power the electrification of the automotive sector. The unique requirements of the vehicle application have required design considerations beyond LIBs suitable for CE. The historical progress of LIBs since commercialization is compared against automotive application goals and requirements. Vehicle-driven battery targets are discussed and informed by a set of international research groups and existing production electric vehicles' performance. The opportunities and challenges remaining for the transition of LIBs suitable for CE to the automotive sector are assessed in terms of energy, life, cost, safety, and fast charge capability.
Source of Publication: ACS Energy Letters
Vol/Issue: 6: 621−630p.
DOI No.: 10.1021/acsenergylett.0c02584
Publisher/Organisation: American Chemical Society (ACS)
Rights: Creative Commons CC-BY-NC-ND License
URL:
https://pubs.acs.org/doi/pdf/10.1021/acsenergylett.0c02584
Theme: Battery Technology | Subtheme: Aluminum-ion batteries
Related Documents