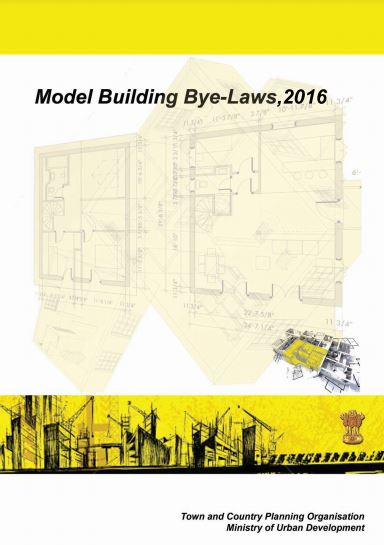 Model Building Bye-Laws Charging Infrastructure 2016
Publication Year: 2016
Abstract:
Building Bye-Laws are legal tools used to regulate coverage, height, building bulk, and architectural design and construction aspects of buildings so as to achieve orderly development of an area. They are mandatory in nature and serve to protect buildings against fire, earthquake, noise, structural failures and other hazards.
It is in this context, TCPO has made an effort to prepare "Model Building Bye-Laws- 2016" for the guidance of the State Governments, Urban Local Bodies, Urban Development Authorities, etc which is an improvement over the previous Model Building Bye Laws brought out in 2004.
After organising a National Workshop on Draft Model Building Bye-Laws, 2016 on 18.2.2015 to obtain comments / suggestions from the State Town and Country Planning Departments/Urban Development Authorities/ Municipal Corporations and Schools of Planning and other related stakeholders on earlier circulated Draft Model Building Bye-laws, 2016. It is hoped that the document will be useful for State Governments, Urban Local Bodies, Development Authorities, State Town Planning Departments and other Planning Agencies in various parts of the country in revising their respective Building Bye Laws.
Country: India
Publisher/Organisation: Town and Country Planning Organisation, Ministry of Urban Development
Rights: Ministry of Urban Development, Government of India, 2016
URL:
http://mohua.gov.in/upload/uploadfiles/files/MBBL.pdf
Theme: Policies and Regulations | Subtheme: National
Related Documents