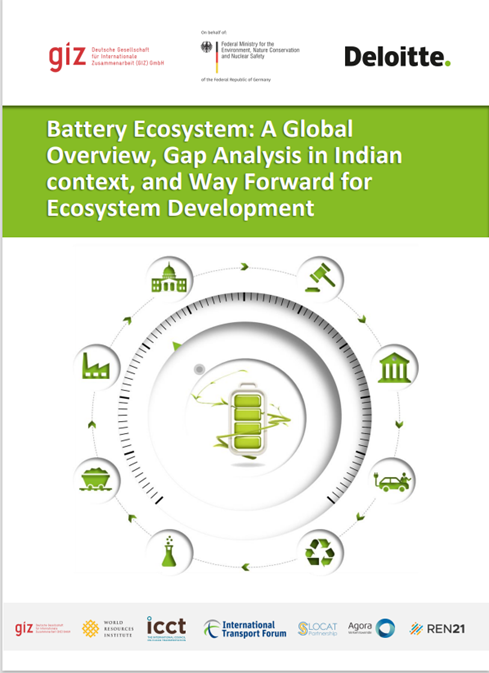 Battery Ecosystem: A Global Overview, Gap Analysis in Indian context, and Way Forward for Ecosystem Development
Publication Year: 2022
Author(s): Mandal A (Deloitte India), Dikshit C (Deloitte India), Singha H (Deloitte India), Parihar A (Deloitte India), Tripathy A (Deloitte India), Mohapatra P (Deloitte India)
Abstract:
The aim to attain energy security, reduce dependency on international markets for oil, and the urgent need to prohibit carbon emission from the transportation sector is promoting a rapid shift towards electrified mobility. Considering the current momentum in the mobility sector, the deployment of efficient battery technologies is essential. This report investigates the complete value chain of motive/traction batteries used in electric vehicle applications.
The following key aspects are covered in the report:
The current scenario of sourcing, manufacturing, assembling, reusing, and recycling of traction batteries in India and globally.
Analysis of policies, regulatory, technical, and logistical barriers constraint to the battery life extension, refurbishment, and recycling.
Comparison of the available traction battery technologies and development of a framework for selection of best suited battery chemistries for Indian operations and conditions for all vehicle segments in road transportation.
Detailed financial and economic analysis of battery swapping stations and battery recycling plants in India.
This study is conducted under the Nationally Determined Contribution-Transport Initiative for Asia (NDC-TIA) India component and carried out by Deloitte Touche Tohmatsu India LLP.
Country: India
Publisher/Organisation: Deutsche Gesellschaft für Internationale Zusammenarbeit (GIZ) GmbH
Rights: Deutsche Gesellschaft für Internationale Zusammenarbeit (GIZ) GmbH.
URL:
https://greenmobility-library.org/public/index.php/single-resource/ZjJhdmkybHhBZERZMER1KzNueUM0UT09
Theme: Battery Technology | Subtheme: Recycling batteries
Related Documents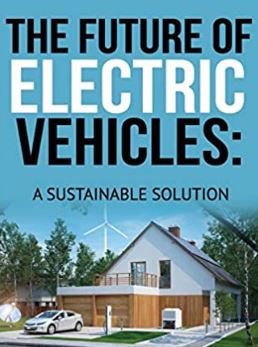 Abstract:
This book provides electric vehicles: history, trends, technology, incentives, running cost, c... Read More