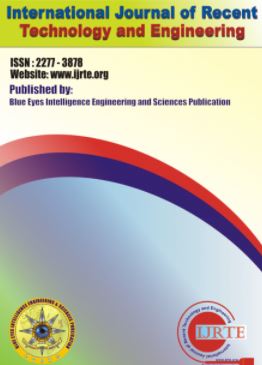 Enhanced 'BDABDC-DC' System for Vehicle to Grid Technology
Publication Year: 2019
Author(s): Janaki N, Krishna Kumar R
Abstract:
There is a wide range of functionalities, if EVs (electric vehicles) are connected to electric grid. EV is capable of both battery recharging and providing back energy to the grid. This is promoted as vehicle-to-grid (V2G) technology which is becoming more attractive in the era of e-mobility industry. Therefore, a bidirectional converter is needed to allow power flow in both directions at the regulated level. This work focuses on in using dual active isolated bridge converter as it has less stress in components, zero voltage switching and bidirectional power flow. In this work, simulation of closed loop –BDDABDC-DC with 'PI and FOPID controller'is done and the outcomes are evaluated. The present work deals with only comparison of closed loop-BDDABDC-DC with 'PI'and 'FOPID'controller.
Source of Publication: International Journal of Recent Technology and Engineering
Vol/Issue: 8(2 Special Issue 11): 4021-4025p.
DOI No.: DOI: 10.35940/ijrte.B1548.0982S1119
Country: India
Publisher/Organisation: Blue Eyes Intelligence Engineering and Sciences Publication
URL:
https://www.ijrte.org/wp-content/uploads/papers/v8i2S11/B15480982S1119.pdf
Theme: Vehicle Technology | Subtheme: Electric vehicles
Related Documents