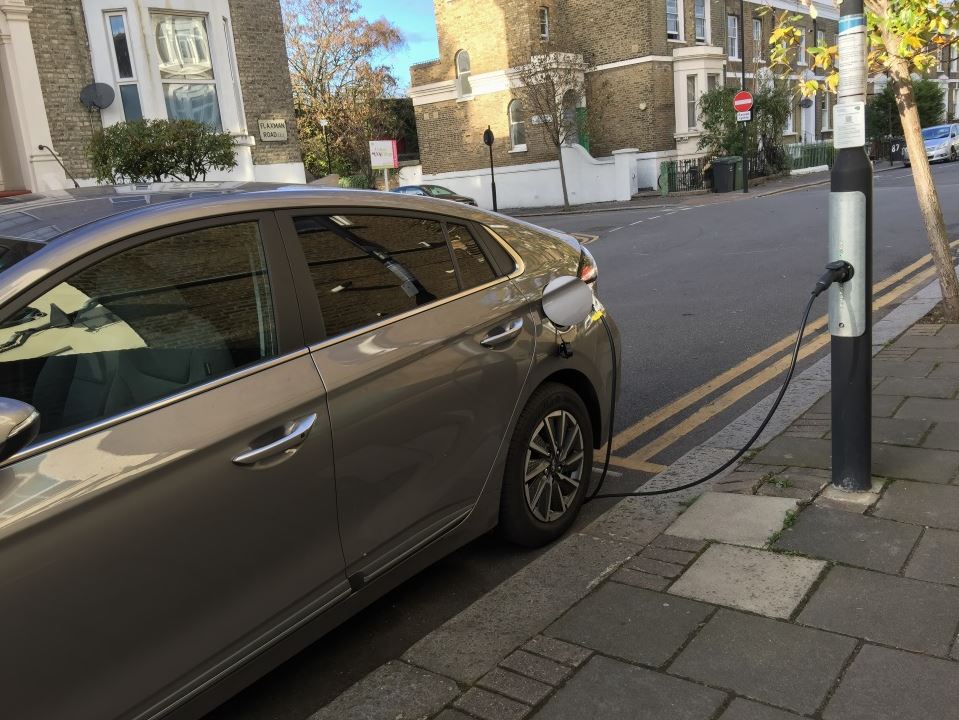 Lamppost Charging
Inventor/Assignee: Thomas Patrick Bryson
Description:
Introduction: Lamppost electric vehicle charging solution comprise hardware and electrical integrations to create physical charge points for on-street lamppost integration. Companies like Ubitricity in Germany and char,gy in UK has developed a convenient way to charge electric vehicles with a minimal amount of fuss. Existing city street lamps can be converted into charging stations.
The lamppost-mounted solution allows EV users to easily charge their vehicles with a standard cable in their neighbourhood. The charge point blends seamlessly into the cityscape, keeps pavements clear and adds another benefit to existing infrastructure.
Advantages: As the installation of the EV lamppost charge point does not require any groundwork, cities and municipalities benefit from quick planning, low investment costs and rapid initial operation. Compared to larger charging stations, the energy consumption and carbon dioxide emissions for the installation processes are also significantly lower.
For cities, authorities & municipalities:
Space-saving, no extra street furniture
Quickly plannable & highly scalable
Fast installation
Low investment & operating costs
Fully standard-compliant
Grid-friendly
Simple to relocate if necessary
For EV drivers:
Charging point for drivers without a private parking space
Charging while the EV is parked anyway
Usable with type 2 standard cable
Also accessible without subscription
Variety of payment options
Charging at illuminated spaces
Process: The lamp post needs to be sited close to the kerb and not set back on the pavement. The lamppost chargers typically operate at 5.5kW. Beginning with a focus on hardware and electrical integrations, the concepts were prototyped for connecting power supplies with EVs, working towards similar power supplies to those available through on-street lampposts. Installing directly onto lampposts through secure bolting, and no requirement to dig up pathways, the charge points were designed to provide charging capabilities.
Commercialization: In Germany, Siemens and ubitricity have converted over 1,300 lampposts in London to provide on-street charging.
In UK, Char.gy identified existing on-street lampposts as a potential way for residents to charge an electric vehicle at home and aligned with the Government's 'Road to Zero' strategy to lead the world in zero-emission vehicle technology.

Use Cases: Automobile industry
Patent: WO2012142695A1
Theme: Charging Infrastructure | Subtheme: Public charging station
Source:
The 'Street lamp charger' is coming
EV StreetCharge has been designed to offer a highway specification, energy efficient street light, combined with an electric vehicle fast charging point
Every lamp post as EV charging point? It's Happening, Saur Energy, July 9, 2019
Related Documents