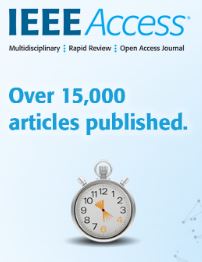 A Synthetic Case Study for Analysis of the Rising Interdependency Between the Power Grid and E-Mobility
Publication Year: 2019
Author(s): Mohamed HAA
Abstract:
Understanding and analyzing dependencies and interdependencies among critical infrastructures (Cis) are greatly challenging. Interdependencies between the power grid, the ICT network and the transportation network need to be fully understood, addressed, and mitigated. The main objective of this paper is to uncover, understand, and analyze the rising interdependencies between the future power grid featuring increased dependence on ICT, the ICT network, and the future transportation network featuring more electrified mobility. This paper sheds light on how the power grid, the ICT network, and the transportation network are interrelated and interdependent. This paper uncovered some details regarding these rising interdependencies, and proposed a novel benchmark problem for research on this topic. A case study was presented and discussed. Results of the case study show that coordination between critical infrastructures is crucial to maintain their collective cost effectiveness and resilience.
Source of Publication: IEEE Access
Vol/Issue: 7, 8703092: 58802-58809p.
DOI No.: DOI: 10.1109/ACCESS.2019.2914198
Publisher/Organisation: Institute of Electrical and Electronics Engineers Inc.
URL:
https://ieeexplore.ieee.org/stamp/stamp.jsp?tp=&arnumber=8703092
Theme: Research and Development | Subtheme: Software components/ICT
Related Documents