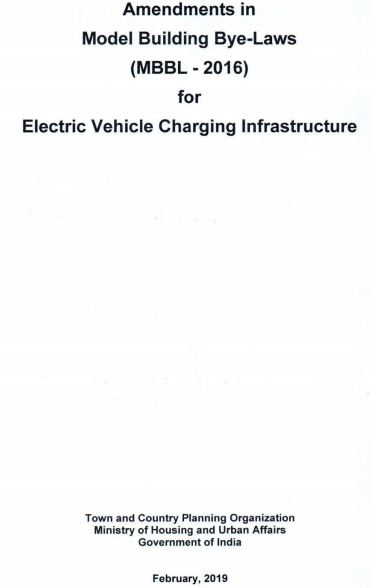 Amendments in Model Building Bye-Laws (MBBL-2016) for Electric Vehicle Charging Infrastructure
Publication Year: 2019
Abstract:
To address the quantum of emissions from the "Transport" sector powered by fossil fuels, "electric vehicle" is considered a viable option for short distance / inter-city trips with adequate "charging stations" available. It is necessary to make provisions for establishing Public Charging Stations (PCS) in the local areas including urban CBDs for vehicle re-fuelling/ recharging.
Hence, amendments are required for the addition of norms for charging Infrastructure provisions in Development Control Regulations and enabling provisions for installing "Charging Infrastructure" in the building premises and core urban areas of the cities.
Based on available charging technologies and their evolution, type of vehicles, the types of chargers, indicating a number of charging points required for setting up adequate PCS within the local urban areas including the building premises of all building types and with the long term vision of implementing 'electric mobility' during the next 30 years, amendments are made in the relevant sections (Chapter 10) of the Model Building Bye-laws, 2016.
Country: India
Publisher/Organisation: Town and Country Planning Organization, Ministry of Housing and Urban Affairs, Government of India
Rights: Town and Country Planning Organization, Ministry of Housing and Urban Affairs, Government of India
URL:
http://mohua.gov.in/upload/whatsnew/5c6e472b20d0aGuidelines%20(EVCI).pdf
Theme: Standards and protocols | Subtheme: Charging protocols
Related Documents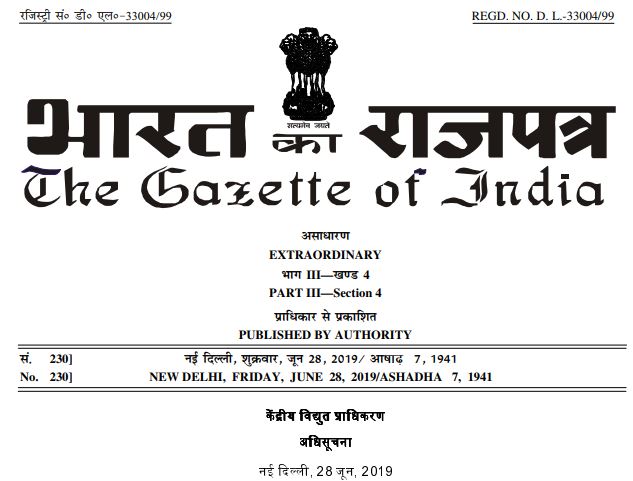 Abstract:
With the Central Electricity Authority (Measures relating to Safety and Electric Supply) (Amen... Read More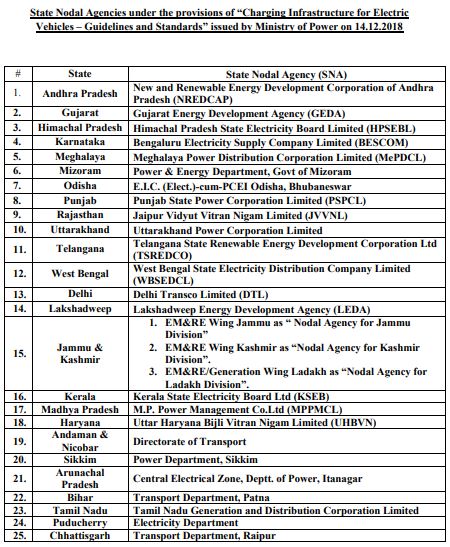 Abstract:
This document contains the list of State Nodal Agencies under the provision of "Cha... Read More