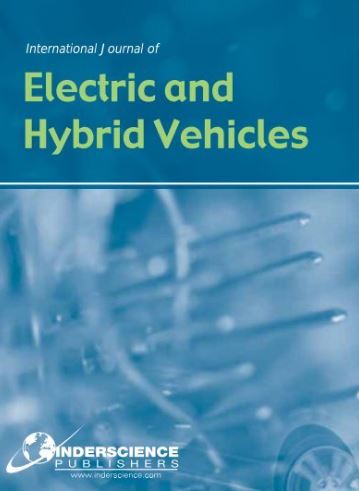 Modelling of Electric Vehicle Drive Toward its Range Prediction and Remaining Battery SOC After Trip Completion
Publication Year: 2021
Author(s): Mondal S, Khanra M, Nandi AK
Abstract:
Prediction of range and remaining battery state-of-charge after trip completion is necessary for electric vehicle (EV) deployment towards trip performance. The present paper presents an EV drive model for a micro-trip that includes all possible aspects (such as route information, traffic norms, driving behaviour, and external disturbances) and the regenerative braking for a (pure) electric vehicle. Driver's primary inputs to the model are the vehicle's initial speed, initial battery state-of-charge, driving strategy to be followed, and remaining distance of the route to be performed. As secondary inputs, data relating to the corresponding route are collected and entered into the model. The model is validated by comparing simulated data to experimental values of a commercial electric vehicle and examining fluctuations in crucial EV component characteristics. Analyzing the effects of route characteristics and driving behaviour on EV range establishes the necessity of the EV drive model.
Source of Publication: International Journal of Electric and Hybrid Vehicles
Vol/Issue: 13(2): 145-172p.
DOI No.: 10.1504/IJEHV.2021.117857
Country: India
Publisher/Organisation: Inderscience Enterprises Ltd.
Rights: Inderscience Enterprises Ltd.
URL:
https://www.inderscience.com/info/inarticle.php?artid=117857
Theme: Vehicle Technology | Subtheme: Electric vehicles
Related Documents