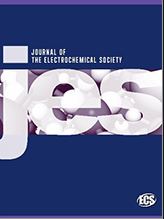 Review-Polymer Electrolytes for Rechargeable Batteries: From Nanocomposite to Nanohybrid
Publication Year: 2020
Author(s): Boaretto N, Meabe L, Martinez-Ibañez M, Armand M, Zhang H
Abstract:
In recent years, the introduction of inorganic materials into polymer electrolytes (Pes) has captured escalating interest, aiming at harmonizing advantages from both organic and inorganic phases. In this short review, the authors briefly outline the advances and progresses in composite polymer electrolytes (CPEs) and hybrid polymer electrolytes (HPEs) with the spotlights on nano-sized materials, underlining their ionic conductivities, stabilities, and electrochemical performances in cell systems. The authors discuss the possible solutions and future actions required for developing high-performance CPEs and HPEs.
Source of Publication: Journal of the Electrochemical Society
Vol/Issue: 167(70524):1-12p.
DOI No.: DOI:10.1149/1945-7111/ab7221
Publisher/Organisation: Institute of Physics Publishing
Rights: Creative Commons Attribution Non-Commercial No Derivatives 4.0 License (CC BYNC-ND, http://creativecommons.org/licenses/by-nc-nd/4.0/)
URL:
https://iopscience.iop.org/article/10.1149/1945-7111/ab7221/pdf
Theme: Business Models | Subtheme: Battery Recycling & Reuse