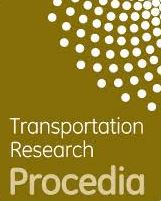 Modelling Effects of the Distributed Generation Supporting E-Mobility on the Operation of the Distribution Power Network
Publication Year: 2019
Author(s): Tomasov M, Motyka D, Kajanova M, Bracinik P
Abstract:
The essential idea to support an e-mobility from available electricity point of view is to use distributed generation to produce free electricity to charge e-vehicles. In recent years, the use of electric vehicles (EV) is increasing as a solution for reduction of air pollution and global warming, so the need for electricity is also increasing. The problem is that the distribution power network was not designed to deal with such an issue. If a management of power distribution network is not adjusted properly, it can lead to disturbances in power quality issued guaranteed to customers. Therefore, it is necessary to analyse the influence of distributed generation on the power system operation and look for correct technical solutions. The basic goal of this paper is to review and assess the impact of e-mobility, which share is gradually increasing. The analysis will be done in the simulation program GridLab-D, which has tools for simulating variable demand as well as power production of photovoltaic power plants dependent on actual weather conditions.
Source of Publication: Transportation Research Procedia
Vol/Issue: 40: 556-563p.
DOI No.: DOI: 10.1016/j.trpro.2019.07.080
Country: Slovakia
Publisher/Organisation: Elsevier B.V.
Rights: Creative Commons CC-BY-NC-ND license
URL:
https://www.sciencedirect.com/science/article/pii/S2352146519302431/pdf?md5=4fae673f43b6aee60a1c1f40cea87a92&pid=1-s2.0-S2352146519302431-main.pdf
Theme: Sustainable transportation | Subtheme: Energy
Related Documents