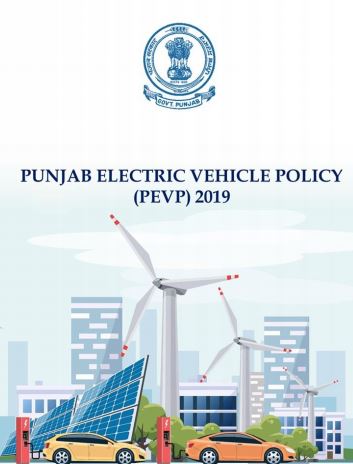 Punjab Electric Vehicle Policy (PEVP) 2019
Draft
Publication Year: 2019
Abstract:
Punjab is well placed as an Auto & Auto Ancillary manufacturing destination with leading players already present in the State, access to large consumer markets and state of the art infrastructure. Further, Government of Punjab recognizes the need for promoting cleaner mobility considering the high level of vehicular emissions in Major Cities- Ludhiana, Jalandhar, Patiala, Amritsar & Bhatinda contribute to more than 50% of Vehicular Emissions in the State.
Therefore, Government of Punjab recognizing the potential of EVs as a long-term sustainable solution for India decided to develop a dedicated policy for promoting EV & EV Component Manufacturing and supporting EV adoption in the State with a prime focus on promoting cleaner mobility and creating jobs.
The Punjab EV policy has been developed with objectives, designed for direct and indirect impact on multiple UN Sustainable Development Goals (SDGs).
Country: India
Publisher/Organisation: Government of Punjab
Rights: Government of Punjab
URL:
https://www.transportpolicy.net/wp-content/uploads/2019/12/Punjab_Draft_EV_Policy_20191115.pdf
Theme: Policies and Regulations | Subtheme: State level
Related Documents